Today was a very important day for our school, it was none other than The Kissik Eraio Sports Tournament. The sports involved are netball and touch rugby, the age groups are year 5-6 and 7-8. I was involved in the year 7/8 netball team we were up against two very competitive teams, Matapu and Kaponga Primary, our team was ready to fight!
Our first game was against Kaponga, they started with hard defence but we soon released our secret weapon, Teamwork. The game was carried out some great play and with both team's working hard it was a great game, but a winner was soon revealed with the score 42-4 to us! A fierce competition was put up from Kaponga Black, well done!
Next up was Matapu, a tall team that we were ready to play! This game, just as the previous one had great competition from both teams and goal after goal Matapu put up our team worked hard to try and defend, we tried our best the overall score came out as 25-13 to Auroa (us) it was a display of some great netball from both teams.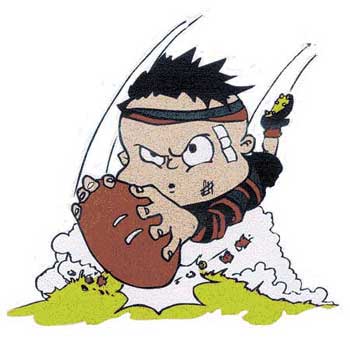 Both games were very fair and very fun! I enjoyed both games and wish these teams best of luck for their future games and endeavours.
Being a part of our school made me feel very proud today. We won year 7-8 netball and touch rugby and year 5-6 touch rugby. The year 5-6 netball unluckily lost to Matapu year 5-6 team, it was an overall great day (apart from a bit of rain!)
Question for my fellow bloggers- have you ever had a sports competition? Or something that was very important to you or your school? Feel free to leave me a comment and tell me what it is.